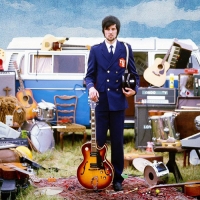 Mensenkinderen
www.mensen-kinderen.nl/





genres: pop,





A surprising, personal project of Anderson-singer Bas van Nienes.

One might call it a luxury problem. Bas van Nienes had travelled all over the world over the years, together with his musical companion Jeroen van der Werken (the other half of their electro-pop duo Anderson). Tokyo, Berlin, Los Angeles and Stockholm: been there. The hippest clubs and festivals, radio and TV shows: done that. Loads of new friends and acquaintances: bought the T-shirt. After the intensity of touring – seemingly endless flights, hours and hours of driving, surviving on fast-food and sushi, adrenaline days, sleepless nights – the trip would end where Bas had started it: at home.

Bas decided to turn to his old diaries and rediscovered his own ponderings of years before. There was unmistakably a bit of poetry to be found in those scribbles, too. He remembered the country of his youth, back when his world was yet small, but his faith knew no boundaries. Very gently, whispered glimpses of new melodies introduced themselves to him.



Albums