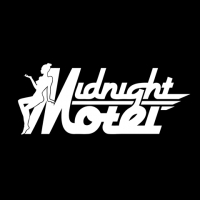 Midnight Motel
www.midnightmotel.nl





genres: rock,

Biography by Midnight Motel
Midnight Motel is a guarantee for a powerful load of rock music with a raw edge, where there is even room for the use of special effects. The energetic and dynamic live show has in the meanwhile convinced the audience, both young and old. For this rock band, the stage cannot be big enough.
Throughout the years, the band has developed their own sound which consists of a powerful rock set with a wide-ranging repertoire. The band also frequently makes use of searing guitar solos to build the songs up to a climax. So, in short, a band who does its own thing.
Coen van Noort (lead vocals/rhythm guitar);
Gijs van Noort (lead guitar);
Mark ten Hove (bass/backing vocals);
Dennis Leussink (drums).
Albums