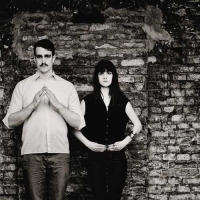 SEA+AIR
seaandair.net/




genres: pop, rock, folk,





SEΛ + ΛIR are Daniel Benjamin (Vocals, Concerto Guitar, Drums, Cymbals, Bells) & Eleni Stavros (Vocals, Harpsichord, Organ Bass Pedal, Drums)

On the commercial climax of the genres singer/songwriter and indie the big question is: what's next?

A Greek folklore dancer who had to sing secretly when she was a kid and a German composer who can't read music?
A harpsichordist with fear of flying and a guitarist who is scared of the sea?
Or a bassist who plays her instrument with her feet and a drummer who would've rather stayed in his punk band?

SEΛ + ΛIR is all of this.



Albums