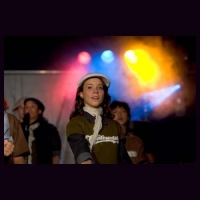 The Continentals
www.continentals.nl




genres: spoken word, choir, praise/worship, kerst,

Biography by Continental Sound Music
You never will forget a Continental Concert. Using contemporary music, characteristic vocal arrangements, energetic choreographies, modern theatre techniques and enthusiastic programs The Continentals perform like no one else does.
All 70 groups travelling the world each year perform their clear messages live. The Continentals are leading and both the biggest and the oldest music ministry within the Christian world. Each year they release a brand new program, of course including a new recording.
Albums