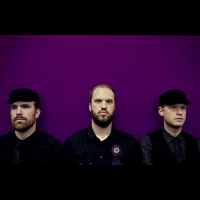 at the close of every day
www.atthecloseofeveryday.com



Genres: pop, rock, electronic, folk, other,





at the close of every day (met kleine letters) is een Nederlandse band bestaande uit Minco Eggersman (zang en drums) en Axel Kabboord (gitaar). Tijdens optredens wordt de band bijgestaan door Audiotransparent-bassist Bart Looman (tot en met 2006 door de Deen Jan-Erik Stig).

De muziekstijl kan beschreven worden als een mix van melancholieke pop en emo, samengevat in de term 'nachtmuziek', of 'Hollandia' (als in: Americana). Veel van de nummers van at the close of every day hebben een christelijke ondertoon, zij het niet expliciet.



Albums